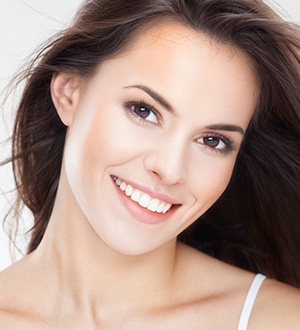 What is Cosmetic Dentistry?
Cosmetic Dentistry is the term used to describe any dental service which can be utilized to improve the aesthetics, or look, of a smile. Treatments may be as simple as a one-visit teeth whitening treatment or as complex as a full smile reconstruction. A dentist, like Dr. White, who receives additional training in and frequently performs cosmetic dentistry procedures is called a "cosmetic dentist."
Cosmetic Dentistry Services
We offer an exciting array of cosmetic dentistry services to help you improve your smile! If you don't see a service you are interested in listed below, just give us a call. Chances are we offer what you need, or can point you in the right direction.
TEETH WHITENING | We offer professional level in-office teeth whitening which can substantially brighten and whiten your smile in just one visit. We are also pleased to offer an effective "at home" teeth whitening kit. With take-home whitening, you can improve your smile in the comfort of your own home.
DENTAL IMPLANTS | Dental implants are synthetic tooth root replacements upon which a dental restoration (dental crown, bridge, partial denture, etc) is placed. Dental implants offer tremendous benefits to our patients! They are remarkably strong, durable and even empowering. They look, feel and function just like natural teeth.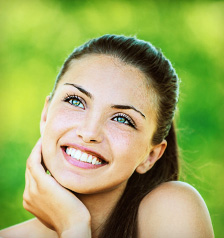 PORCELAIN VENEERS | Porcelain veneers are thin facings that can be applied to the surface of a tooth to cover chipped, stained or misshapen teeth. They look fantastic and are often referred to as "instant orthodontics" because they can give you a perfect smile in just a couple visits.
TOOTH-COLORED RESTORATIONS | Our goal is to give you the most beautiful, natural-looking smile possible, and tooth-colored restorations are just one more service we provide which enables us to achieve this goal.
If you're unhappy with your teeth and want to enhance your smile, contact our office today to find out what cosmetic dentistry can do for you.