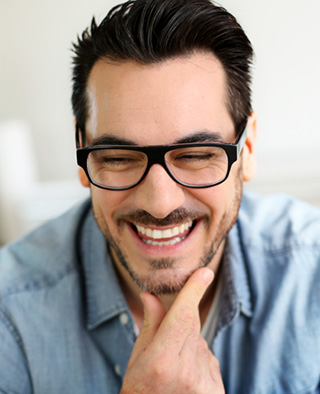 What are Dental Crowns?
Dental crowns are protective coverings used to preserve damaged teeth. Sometimes called caps, crowns completely cover teeth that have been badly damaged due to decay or injury. Dental crowns provide relief by covering the sensitive nerves that are often exposed and can cause severe pain in damaged teeth.
Dental crowns used to be made of unsightly metal that drew unwanted attention, but the crowns placed by Dr. White are subtle and natural-looking. Once your crown is in place, no one will know it is there. Made of porcelain and ceramic, these state-of-the-art dental crowns are designed to blend in with your other teeth.
What are Dental Bridges?
Dental bridges are used to fill in large gaps in your smile. If you have lost several teeth in a row, a unit of artificial teeth can be specially made to permanently fill in that empty space. Factors, including the health of the other teeth and the gums, must be evaluated by Dr. White to determine if a dental bridge is the best option for you. Today's dental bridges are made of innovative materials, such as metal-free zirconia, to be more comfortable and longer-lasting than ever before.
Dental Crown and Bridge Benefits
Our dental crowns and dental bridges are made of the finest materials available and are remarkable because of how closely they resemble natural teeth, and how well they function. No one will be able to tell that your teeth have had any dental work done. Dental crowns and bridges provide patients with health benefits, beauty, and full smile functionality.
Don't be ashamed of your smile. Let us partner with you to create a smile you can be proud to share! To find out if you are a good candidate for dental crowns or dental bridges in Manheim and Lititz, call our Manheim dentist office today.