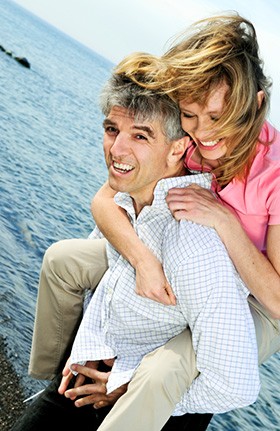 What are Porcelain Veneers?
Porcelain veneers are beautiful, natural-looking coverings for your teeth. They permanently hide discoloration or imperfections in your teeth, and can even improve the shape of your teeth. Dental veneers also resist yellowing, and can give you a timeless look of health every time you smile. Veneers can give you the confident smile you've always wanted!
The Porcelain Veneers Procedure
The first step of your veneer procedure is a meeting with Dr. White to determine if porcelain veneers are right for you. If you both agree veneers would meet your needs, together you will determine how many veneers you need to accomplish your goals.
The surface of your teeth will need to be prepared to provide the strongest bond possible between your natural tooth and the veneer.
Once your teeth have been properly prepared, your beautiful new porcelain veneers will be permanently affixed and bonded to your teeth.
You will be able to laugh, smile chew and whatever else you want to do with your new dental veneers. Don't hesitate to share your smile ever again!
Benefits of Dental Veneers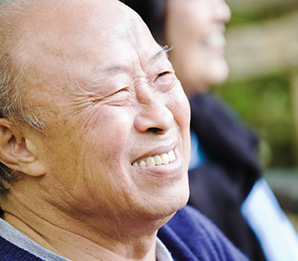 Dental veneers are a fantastic cosmetic dentistry procedure that can address any smile imperfections.
They are wonderful for covering a chipped or cracked tooth. Dental veneers perfectly align the surface of your teeth without any orthodontic treatment. They also do a phenomenal job at recontouring a smile by altering misshapen teeth.
Our porcelain veneers are permanent, so you don't need to worry about replacing them every couple years, or not enjoying life because you feel like you have to be overly cautious. Porcelain veneers don't just fix a smile, they can improve a patient's quality of life. If you want to experience greater confidence in your social, personal, and professional life, call us today to find out more about our porcelain veneer treatments.
Contact our Manheim veneer dentist today.