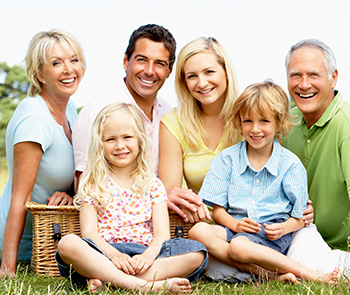 One of the foundations of great oral health is having access to a variety of dental procedures and prevention methods that can help you keep your mouth happy and healthy. At White Family Dental we offer a wide range of dentistry services, from cosmetic dentistry to general dentistry and beyond.
General dentistry services are important treatments in the modern dentist's toolbox, because they are the first step in preventative dental care.
Some of the general dentistry services we offer at White Family Dental include:
Tooth colored fillings | At White Family Dental, we offer tooth colored fillings because they function, feel and look better than traditional metal fillings. Unlike metal amalgam fillings of the past, tooth colored fillings do not have the potential negative side effects associated with mercury.
Dental bonding | Dental bonding is a special tooth colored resin that can be used to help repair teeth and make your smile even more beautiful. This treatment can be used in a number of different ways, including changing the size and shape of teeth, reducing space between teeth, and repairing certain forms of cosmetic damage.

Fluoride | Our fluoride treatments can help you prevent tooth decay. If you have experienced tooth decay, we recommend two professional fluoride treatments each year to help your smile stay strong and healthy.

Sealants | Dental sealants can be used to help protect teeth from bacteria that causes decay, such as plaque.
Inlays/Onlays | If you have had a metal filling in the past, we can use one of our high quality inlays or onlays (depending on the type of filling) to replace them. Our inlays/onlays look like your natural teeth, and function great too.
Gum Grafting | Gum grafting can be used to treat more severe cases of periodontal disease, and can also help combat gum recession.
Whatever dental treatment you may need, we are ready to help you get top quality care. Have any questions about the dental services we have available? Please contact us today!